Book your Course
Get in touch by email / phone
Use the PayPal Now Button or Account Details for Neutral space Limited - (Preferred)
to pay your deposit to secure your place.
To book your place
01243 649079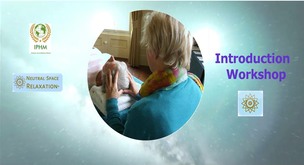 R e l a x ~ R e c o v e r ~ R e c o n n e c t
Neutral Space Relaxation®
Bodywork Introduction Day -
Tuesday ( ) January 2018
This is a relaxing day of learning where you will be guided to give and receive two sessions, with full tuition.
Where you are shown 'HOW TO' relax another person and yourself, using the simple techniques of the 'FLOW' System™.
You will be guided throughout the day by Lyn and Graham, and leave with practical knowledge and
a relaxed smile.
Please use the link to print a booking form, and use the
Book Now link to pay instantly
Or, send a cheque to ' Neutral Space Ltd' with the Booking Form
If you wish to contact us please phone or
email info@neutral-space.co.uk
"If you continue with the Neutral Space Training and take our Practitioner Course within 6 months, we will refund the cost of this Introduction Day Completely £75" (voucher given by joining the Intro Day)
Testimonial:
"The time spent having a Neutral Space Relaxation is always very rewarding and leaves me feeling at peace". CH Surrey
I thoroughly enjoyed the whole day - it was great fun - and so beneficial - by the end of the day I was totally and completely relaxed in both mind and body.
I will definitely be learning more about this amazing pamper treatment and I would recommend it to absolutely everyone.'
CG. Devon
This is So much More that anyone can put into words! C.B Devon